Idaho college murders latest news updates: Moscow probe won't slow down over holiday as police scour video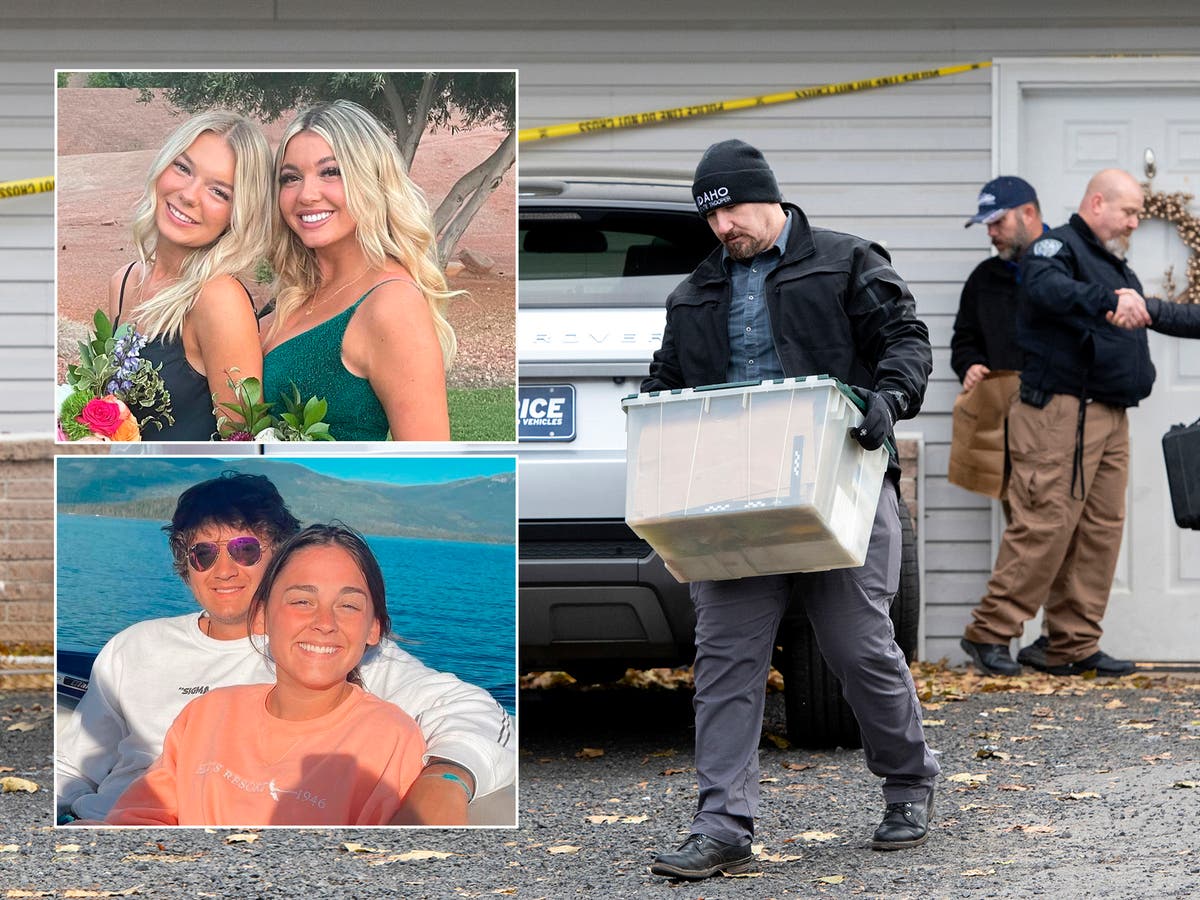 Father of Idaho murder victim says 'means of death' do not match
Police investigating the murders of four University of Idaho students have said they will not slow down their pace through the holidays.
Nearly five weeks after Kaylee Goncalves, Madison Mogen, Xana Kernodle and Ethan Chapin were stabbed to death on 13 November, authorities have not named a suspect, found the murder weapon, or identified a motive.
In a Friday update, Moscow Police Chief James Fry said investigators will continue to follow leads for the rest of the year, adding that students going home for winter break is not expected to affect the pace of the probe.
The update followed reports that police scoured a 24-mile radius for surveillance videos from the hours preceding the killings and afterward.
Among the videos retrieved purportedly showed a white Hyundai Elantra near the home on the night of the killings. Police have spent more than a week searching for the car's occupant or occupants, who they said may have "criticial" information on the case.
Investigators are sorting through 22,000 registered 2011-2013 Hyundai Elantras similar to the one seen on the footage.